Just replying to a tag from my fellow kikay nars
Cindy
. And because I am bored, and my thoughts are too scattered to form a single coherent entry. In random order: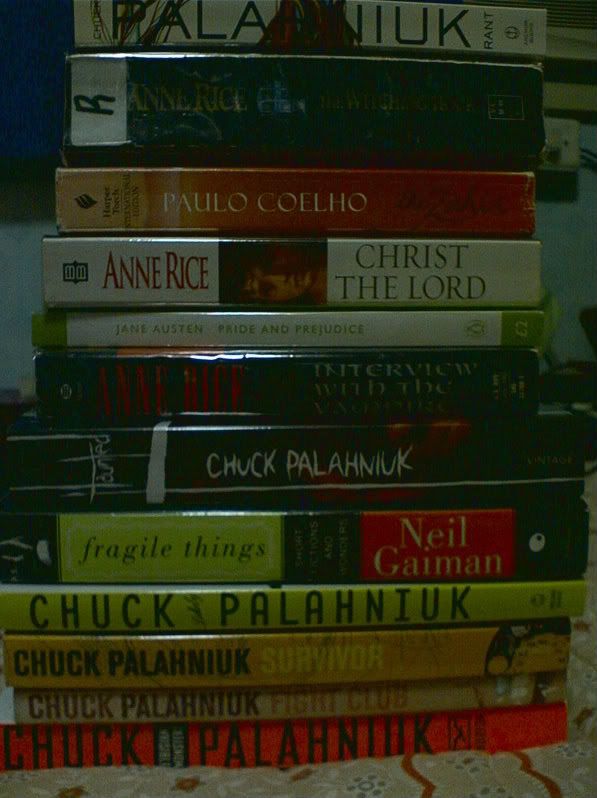 1. Books. This is a picture of my then meager collection, taken around May 2008 I think. Yes, I love Chuck Palahniuk. I was fortunate enough to be living with a cousin who's a book shopaholic because I don't have to buy a lot of books.
2. Food. This is a picture of Pepper Lunch's Beef Pepper Rice. I am just craving for this but really, I love to eat anything and everything.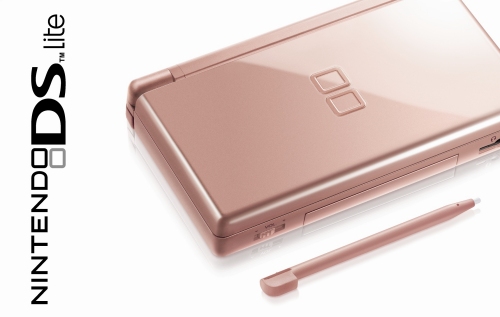 3. Nintendo DS. I actually own the crimson red model but only because the metallic rose one (as shown in this picture) was not available at that time. This baby was a passing-the-local-boards-slash-welcome-home gift from the parents last year and this really saved me from boredom on the first few days that I didn't have an internet connection. Nowadays I don't get to play it that much, because of number 1 love and number 4, which is..
4. Google Reader. I lurk a lot of beauty blogs lately because of my enormous amounts of freetime, and this nifty little program (software? whatever hahaha) makes it easier for me. Now my bookmarks are not that cluttered anymore, I don't have to click on each and every blog link to know whether a certain blogger has updated her blog or not because google reader shows me when this happens, and marks certain posts as unread or new. I know my explanation is sort of unclear but really everyone should try this because it is an incredible time-saver! Plus I can access my subscriptions (aka the blogs that I stalk/follow LOL) on another computer because it works just like an email account. I think I should have just said this in the first place LOL
5. Make up. It's an expensive hobby and since I do not get paid for this pseudo job I have, I have to satisfy myself with gawking at other peoples' make up stashes and hauls. I am not complaining though, because I do have make up stuff to play with, it's just that I WANT MORE!!! LOL
6. Scrub suits. This is one of the few things to love about my profession. Ironically this is one of the reasons why I didn't want to take up nursing in the first place because I am a fan of dressing up but after my first shift (and night out LOL) in these things, I realized how comfy they are and maybe they're not as bad as I thought. I still wouldn't wear this say, when going out or on gimik nights, but really I sometimes I don't mind being robbed of the opportunity to dress up for work anymore.